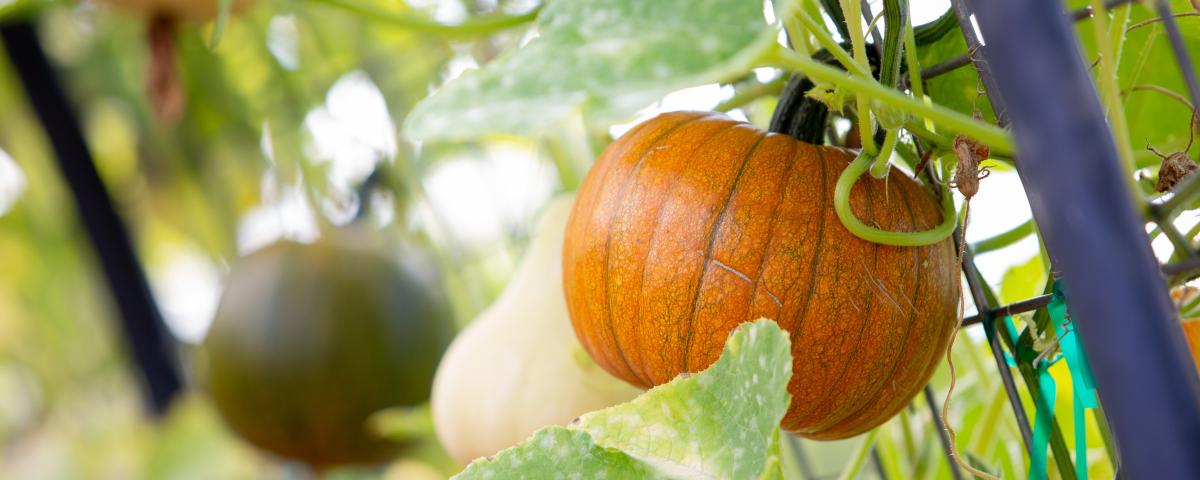 Unveiling the Heart: What I Learned About Love From Pumpkins
When my son first mentioned wanting to grow pumpkins, I had visions of rampant vines overrunning our yard. As a solution, we introduced trellises, hoping the pumpkins would be trained to wrap around them. Over the next months, I observed my son carefully tend to the pumpkins in starter beds, nourishing the soil and joyfully pointing out the first blooms. However, seeing a pumpkin hanging precariously stirred my concerns about its potential fall from its increasing weight. To address this, we fashioned several supports for the pumpkin. I still remember the radiant pride on my son's face as he beheld his fully grown pumpkin.
This memory returned to me while reading 1 Corinthians 13. Paul's sojourn in Corinth during his second missionary journey is well chronicled. This bustling port city, predominantly pagan, welcomed Paul for a year and a half as he shared the Gospel. While he began preaching at the synagogue, opposition led him to pivot to the Gentiles. Chapter 13, renowned as the "Love Chapter," builds upon Chapter 12's discussion of spiritual gifts. Paul provides both perspective and context amidst the church's emerging corruption.
In English, "love" is a multifaceted term, equally applicable to our fondness for chocolate or our deep bond with a friend. However, the Greeks had four nuanced words for love. In 1 Corinthians 13, Paul refers to "agape" love, distinct from "eros" (romantic love) and "philia" (brotherly love). Found 106 times in the New Testament, including the pivotal John 3:16, "agape" represents God's sacrificial love that prompted Him to send His only son for mankind's redemption. It symbolizes a selfless, binding, and restorative love that is rooted in choice and expects no reciprocation.
Admittedly, this form of love is not instinctive for humans.
Upon revisiting 1 Corinthians 13, before delving into what love isn't, I pondered the initial qualities Paul attributes to love in verse 4: "Love is patient; love is kind."
Patience, or "long-suffering" in some translations, is the first descriptor for love.
Ever found joy in demonstrating restraint and resilience?
Everyone encounters their share of vexations with individuals or situations. Such aggravations can spiral into harmful reactions, even in intimate relationships. For instance, a spouse might get annoyed by the manner in which chores are done and opt to take over, or resent the other's pace in fulfilling household tasks.
If unchecked, this frustration can intensify into resentment, eventually degenerating into loathing or disdain. These sentiments might be rooted in deep-seated issues, past traumas, or accumulated conflicts. In extreme cases, they manifest as mental health challenges.
Yet, an alternative response exists—one marked by humility, forgiveness, and gratitude. Tragically, this doesn't come naturally to us either.
Considering Paul's assertive demeanor and achievements, I believe he understood this. Characterized as proactive, ambitious, and self-assured, he was a man of action. Such personalities often grapple with patience. An examination of Paul's life and works reveals his own lessons in endurance.
In over two decades of clinical sessions, workshops, and leadership engagements, I've recognized the importance of safeguarding one's heart against contempt. Managing the anxiety that sparks impulsive interference, unwarranted distress, and bitterness can avert much unnecessary turmoil.
We often intervene in others' responsibilities out of impatience. Yet, the subsequent resentment is misdirected at those we've supplanted. This cycle repeats with our children, colleagues, and others.
Truth be told, our patience often falters.
But Paul adds a caveat—it's not just about waiting but waiting with kindness. Mere endurance without kindness can breed negativity. True patience encompasses benevolence.
However, consistent kindness amidst adversity is challenging, especially if we're predisposed to negativity due to personal pain or external influences.
Yet, envision the transformation in our relationships if patience was complemented by kindness. This quality is intrinsic to God's nature. By drawing nearer to Him, we can begin to fathom genuine love. Only through His guidance can we truly exhibit and experience "agape" love. Our thoughts and reactions, as mentioned in 2 Corinthians 10:5, must align with His teachings.
Our response during trials is crucial.
By surrendering negative thoughts during adversities, we cultivate kindness.
This year, the pumpkins flourished once more, gracefully draping over the trellises. Interestingly, we didn't require any special supports. The pumpkins, along with their vines, matured in perfect harmony, capable of bearing their weight. Similarly, we too have innate resilience. Recognizing our role is vital—just as we aided the pumpkins' growth, we must also nurture our relationships. Setting boundaries and then stepping back allows for genuine growth.
The joy of witnessing the fruits of patience and kindness is unparalleled.
What insights have you gleaned from navigating the challenges of endurance?