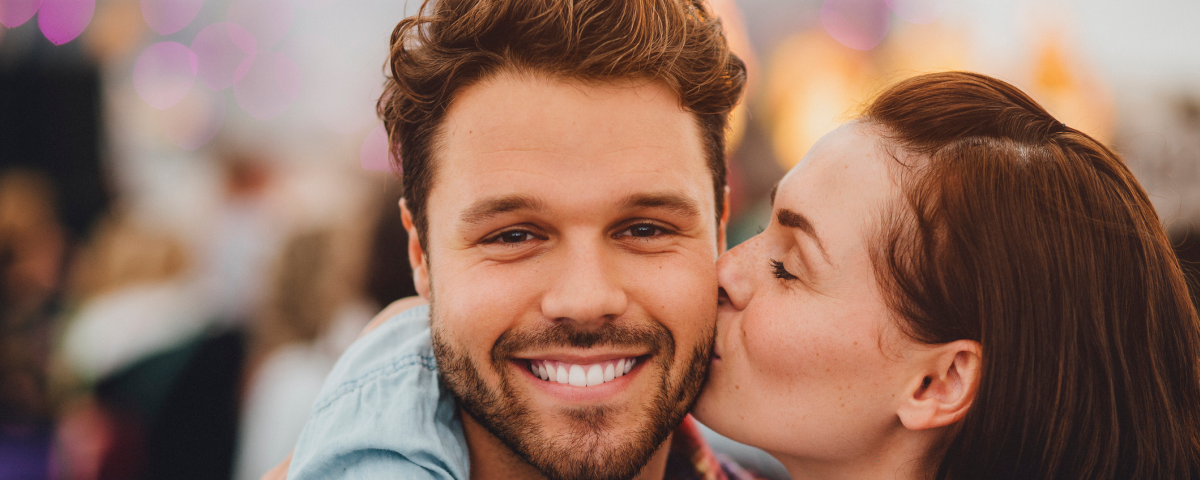 Love and relationships should come naturally. They should not be so much work.
This was my best friend's philosophy in college. He didn't have many second dates.
Over the years I have talked with hundreds of couples. Some considering marriage, some newly married, some trying to save a marriage. I have heard many of them say the same thing:
Love shouldn't be this hard, it should come naturally." Really? Why?
Would someone who wants to run a marathon say, "It shouldn't be so hard to run 26 miles?" Or someone who wants to advance in their career say, "It should not require so much effort?" Or someone who wants to be an author say, "It shouldn't be so hard to write a book."
Now, you may think, hey – this isn't about athletics or career or literature. This is different. This is about love. Love should come naturally if two people are compatible, if they are truly soul mates. Good point. It is different. It's far more difficult.
We are not compatible 
No two individuals are naturally compatible. That is not to say we don't share anything in common with the ones we love. Of course not. We may have similar educational, socio-economic, and cultural backgrounds. We may have similar values and goals and belief systems.
However, every individual is just that. An individual. And even though we share the planet with billions of other people - who we are is unique. Our family of origin, our life experiences, our world view is unique to each person. Which is amazing and very cool and one of the reasons people are so fantastic.
However, our individuality is also why it's a challenge to "get along."
We are all born self-centered. We all start with only one "point of reference" – ourselves. It's the only place we can start. Initially we can't be faulted on that because there is no other way to begin life. We don't know any different. But as we grow up, we learn that there are other people in the world. This understanding actually happens early in life.
As we mature, we realize that we are faced with choices. We can choose to consider only ourselves in the decisions we make and how we live our lives – or we can choose to consider others.
We usually choose self-centeredness. Not because we are bad people. But because that has been our life-orientation from the beginning. And so this has an impact in all our relationships – especially when it comes to marriage.
Author Denis de Rougemont has said, "Why should neurotic, selfish, immature people suddenly become angels when they fall in love?" That's why a good marriage is more painfully difficult to achieve that athletic or career or artistic expertise.
We don't know Jack! Or Jill 
Duke University ethics professor Stanley Hauerwas has said that we never really know the person whom we marry.
Hauerwas goes on to say that we may think we fully know who we are marrying – but we really don't. In time he or she will change. We are never the same person after entering marriage. As well, time and life experiences change us: having children, job changes, aging parents, acquiring more income or less income, unforeseen physical issues, and all that comes with growing older.
These – and more – are all in the future. And unless your crystal ball is better than mine – you don't know what lies ahead. Or the kind of person you will become. Or the kind of person your spouse will become.
There are seeds planted within all of us during our "formative years" that help to shape us. But it will take time and life circumstances for the seeds to grow and blossom. So even if we marry with our eyes wide open, there is so much more to come. These life changes are challenging for all marriages. If you have experienced them – you are not alone. If you have not experienced them – just wait. They will come.
We are broken
Every human being is a beautiful creation made in the image of God. All people – no matter age, race, gender, background, financial resources, gifts, skills, education, etc. – are priceless. Every person you have ever met, every person you have ever laid eyes on, every person who has ever walked this earth, the person you see in the mirror – all have infinite value. In the way that matters the most, every human being is almost perfect.
Almost.
Our one inherent flaw is that we are spiritually broken. That means we are born separated from God. Therefore, we are born without the necessary resources to overcome our self-centeredness. In order for a relationship to fully thrive, we need the transforming power of God. We need God's help to take our eyes off ourselves and focus on our spouse.
With God's power we can become whole. Not in the sense that we will become perfect. No – that will never happen during this lifetime. But with God's help, we can move away for our self-centeredness and truly love others.
We need to be intentional
Analysis is good. In fact, it is crucial to solve any problem. But we can get trapped in what is called "paralysis of analysis." Understanding the problem and even knowing what we must do means squat without ACTION.
To love someone else, to full and completely love them – we must be intentional.
That means that we need to think and plan and DO.
Think. Take time to consider the other person. What do they need? What are they feeling? How is their life experience? This means you need to work (that four-letter word) to understand their world. Don't try to just read their minds – talk to them. Ask them. Care enough to be students of them.
Plan. Make a plan to love them. This requires you put it into your schedule. If you don't plan your time – someone else will. That is a fact of life. Work. Friends. Obligations. All these have a plan for your life. You must be proactive to plan or someone else will.
Do it. Plans mean nothing without execution. Good intentions mean nothing without action. Good ideas are dead without execution. Resist being passive. Put your plans of love into action. That is intentionality!
Love does
Here is a list of some suggestions of what you can do to be intentional:
Send a text telling them that you are thinking of them or that you love them.
Call them up – just to talk and say you were thinking of them.
Plan a date that does not include a movie – but mostly conversation.
Read a book aloud together. This is engaging and creates more opportunities for conversation.
Read a book on relationships or marriage.
Go to a coffee shop and talk. This will get you away from the distractions of home.
Buy them balloons – just for fun.
Throw them a surprise party.
Write them a letter about how much they mean to you.
Write them a poem. You can always "borrow" from Shakespeare (he wrote a ton of love sonnets), or another poet, or look on the internet.
Surprise them with a weekend getaway.
Ask them questions. And then just listen. Seek to get to know them better.

What were some of your highlights from last year?  
What were some of your lows from last year?
What are you looking forward to in 2019?
What are some of your goals?
What are you currently working on that you are excited about?
What are some of your dreams?
How can I help support you right now?
What says, "I love you" to you?
The more we are intentional to nurture love in our relationships - the more we will experience the abundant life-giving relationships that God created us for.