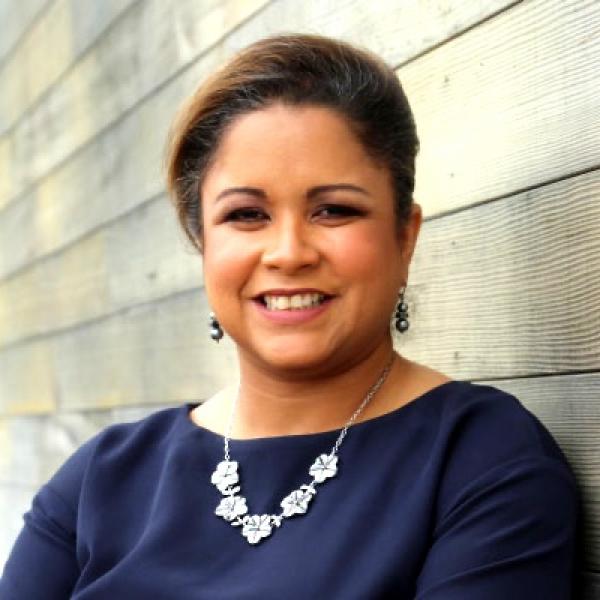 Alicia La Hoz, Psy.D.
Founder & CEO
Dr. Alicia La Hoz , is a licensed clinical psychologist. She is the founder and director of Family Bridges, a not-for-profit organization focused on marriage and relationship education, operating programs in Chicago, Milwaukee, San Juan, Puerto Rico and Phoenix, Arizona. Under her leader-ship, Family Bridges has expanded their reach globally through their mini-drama series, ¡Qué Gente, Mi Gente!, airing in 25 radio markets worldwide. Moreover, Family Bridges runs an off-Broadway show as the prequel of the mini-drama.
Dr. La Hoz developed Ready? Set. Grow!, research-based curricula on conflict resolution and stress management that is currently widely implemented in three cities. She has overseen the development of several other research-based curricula such as Parenting with a Purpose and has spearheaded dynamic events and programs for families and couples.
Dr. La Hoz was the primary author of the toolkit for stakeholders Working with Latino Individuals, Couples and Families published by the National Resource Center for Healthy Marriage and Families in 2013. In 2013, Dr. La Hoz also authored Romance Perpetuo, a resource workbook for Latino couples intended to help strengthen relationships and empower couples with communication and conflict resolution skills. In the last decade,
Dr. La Hoz has overseen the evaluation of programs delivered in three federally sponsored programs across the nation and is also coordinating efforts for long-term evaluation projects for programs delivered in the community. Dr. La Hoz was recently awarded an Honorary Doctor in Humane Letters from Lakeland University. She was also recognized as a Remarkable Women by the Chicago Tribune in 2012 and in 2016 was awarded the People's Choice Award for Latina Professionals. Dr. La Hoz received her Doctor of Psychology degree from Wheaton College in 2005.