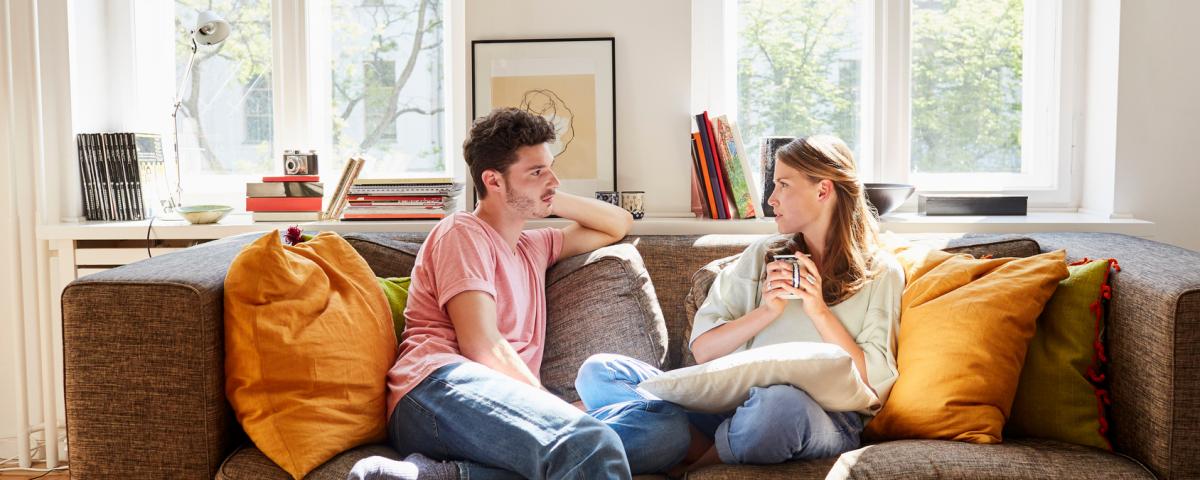 When You Don't Want to Forgive
"I don't know if I am an optimist, I mean, I haven't really had anything terrible happen to me."  My husband and I exchanged glances as we listened to our 13-year old son's assessment about whether or not he's an optimist. 
The last five months have been a bit of an ordeal in our home as my son has had to go on a very restrictive diet due to a candida yeast, which took a hold after he was on some antibiotics last Fall. Candida thrives on sugar so it has meant our family has had our lives turned upside down as we figured out how to satiate the hunger of a growing 13-year old without carbs.
At first, I responded a bit dismissively, not fully registering the complications of the situation and assuming some topicals and a "little diet" would take care of the issue. Months later after trying one medicine after another along with some recommended herbal/natural treatments with little to no improvement, the gravity of the situation began to sink in. One day, I was advocating for adding more creative foods to the diet while my husband remained adamant about sticking to the strict diet given the research he had done. As our discussion ended in a  gridlock, I went for a hike to let out some steam.  As I turned the situation over in my head, I initially slid into the typical self-righteous dialogue that reinforced how right I was and how wrong my husband was. In fact, I recall thinking to myself, "Oh no, this time, there is no way I am apologizing."  Except this time, as these thoughts sought to harden my heart, they were met by the scriptures. Verses from a sermon I had recently listened to came to mind, 
" A good man brings good things out of the good stored up in his heart, and an evil man brings evil things out of the evil stored up in his heart. For the mouth speaks what the heart is full of." Luke 6:45
"Okay, you win," I relented to God and began the hard work of sifting through the frustration and anger that was simmering in my heart.  After taking a moment to let myself feel how unsettling everything had been and venting about losing a sense of control,  I was able to let go of my defenses. There are at least 10 defensive mechanisms psychologists have identified that shed light on why it's so tough for us to work through the pain we experience (e.g., denial, repression, rationalization, ignoring, avoiding and so on). Humans are experts at avoiding pain.
If you can push past this resistance and allow yourself to face the pain you're experiencing, you can then surrender the pain to the cross and begin the healing process. The second hard task requires you to be merciful with yourself and with your loved ones.  When you're angry, upset, and feeling self-absorbed, it's so hard to turn over a new leaf and consider what the other person is going through, what their pain points are, and where they're coming from. 
Even though my heart was not in it, I decided to listen to the Holy Spirit and to follow my own advice. So I turned my back on my pride and considered where my husband was coming from. Just asking myself the question, "How does he see it?" opened up my frame of mind. It took my focus away from myself and allowed me to see a bigger picture that softened my heart. 
Instead of trying to make winning arguments, we listened to each other's stories. When my husband was five years old he was hospitalized for 10 months and at the time, out of an abundance of caution, his pregnant mother did not come to visit him. Seeing our son go through an illness that escaped his ability to fix the situation resurfaced the heightened sense of helplessness, abandonment and fear he experienced as a child. Once we could appreciate the motivation behind the responses we each had, forgiveness came easily and we were able to strategize and get back to working together as a team. We fell into a healthier rhythm and could extend a generous helping of grace towards one another. 
Couples do this. They pull away from each other in a rebellious urge to exercise some independence of thought and ideas, and to de-escalate from the intensity of the moment.  And this is not necessarily a bad thing. Actually, it's good to air out differences and we encourage couples to take a time-out before things escalate or get out of hand.  However, what we do when we take a break matters. If we let bitterness take root in our hearts, it can lead to contempt. If we frequently run to other things that offer an "escape" for a moment and fail to deal with the issue at all, we create dividing walls between us and our loved ones and can even develop addictions and entrenched behaviors that leave us feeling trapped. This pattern of behavior leads to self-isolation and further alienation from those we love. Deciding to come together is a journey that requires us to put our egos aside and that process isn't easy.  Thankfully, Christ has already shown us the way, "No one has greater love than this: to lay down his life for his friends" (John 15:13).  What a relief it is to know that we don't have to do this alone! We can go to God to carry the burden for us and rely on him to carve a beautiful path through the hardship.
The joy we experience together as a family today is something I am deeply grateful for. I am blessed to have a loving husband who is supportive in our ministry and family life in many practical ways. These moments of contentment and peace have flowed out of daily decisions to live out the marriage covenant in a way that is honoring to God. It is not something that just happens on its own. In fact, our natural tendency is to pull away and live for the self, not to be united in mind and of one accord.  
We need lots of reminders along the way to stay on course.  We've been incredibly blessed to have these reminders sprinkled throughout our marriage by attending couples retreats, participating in small groups with other couples where we can pray with one another and hold each other up, and by serving together. 
I don't know what challenging situation(s) you may be going through right now, but I do know seasons come and go and yet one thing remains constant—Christ is ever before us.  
I hope you'll take some time to check out some of the resources and ideas listed below to help you grow in your faith and marriage this season:
 
Featured Resources:
Couples Workshops & Small Groups: Commit to doing life with other couples. I recently met with a group of volunteers trained under our AVANCE program who have been meeting and serving together for five years. They shared how their community had helped them stay married, stay encouraged, and stay hopeful.  There are many ministries and programs, like AVANCE, that equip leaders and provide support to help churches launch a sustainable and flourishing marriage and family ministry. And these programs work. In fact, a recently completed five year study of AVANCE showed that participants who participated in all six of the program offerings experienced a 12.6% increase in their marital health and satisfaction. I hope you'll reach out to us to learn about some of our options or to launch a group in your community if you don't already have one. You can start a group in your neighborhood, church, kids school and even at your place of work. 
Getaways:  Family Life has many couples getaways throughout the year where you can take some time to be enriched in your marriage. And now, there are 9 retreats available in Spanish! Check it out HERE. 
Featured Book:  Check out the new book just released by Shaunti Feldhan and Dr. Michael Sytsma on the secrets of sex and marriage. In fact, if you are in the Chicagoland area, you can listen to Shaunti Feldhan in person at our May 23rd event.  Click HERE to learn more or register for this event. 
Streaming: Watch some movies together. In fact, one study has shown that simply watching movies and incorporating a discussion about the relationship dynamics of the couples on screen can have very positive effects on your marriage. Don't know what to watch? Start by streaming The Chosen. Season 3 includes some riveting scenes centered around a few of the hard issues couples often face. Check it out. 

Counseling: Reach out to us for counseling referrals or to participate in an intensive couples retreat.