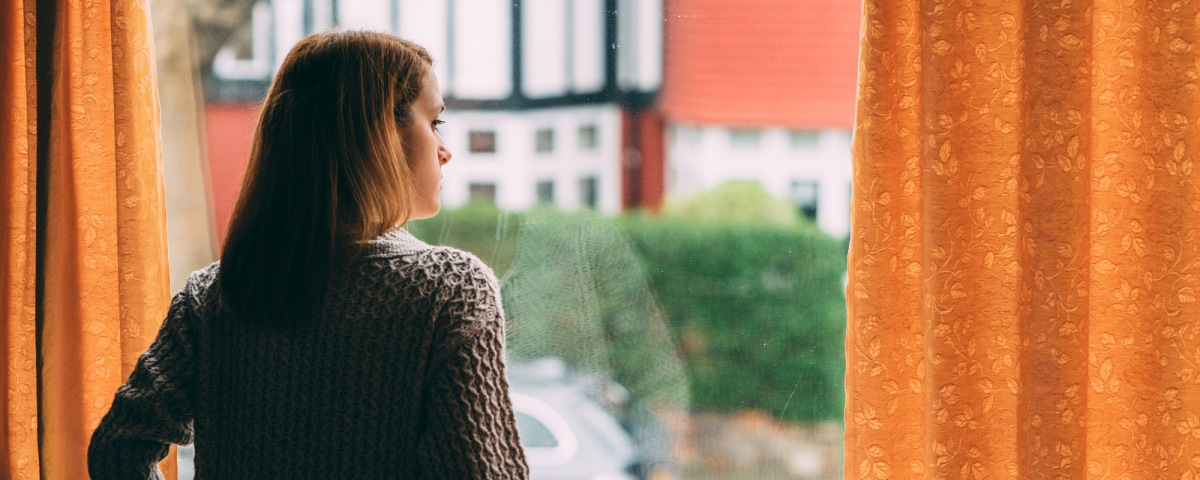 I grew up in South Florida, where hurricane season would come and go each year. Each time a hurricane would threaten to come our way, we would: glue ourselves to the news channel, sign up for the weather alerts, and empty the grocery stores of everything we could get our hands on. Our anxiety would shoot through the roof, people would board their homes up, and then all sorts of family drama would play out (family stuck inside brewing under uncertain conditions is not a good mix). In the rare years when a hurricane did hit, we met our neighbors while picking up tree debris, and shared stories of how we survived the blackouts by barbecuing and finding creative ways to feed everyone.
With the current state of fear precipitated by COVID-19, I am reminded of some of these experiences. The pandemic has raised some alarming concerns worldwide that have drawn attention to some areas we should pay attention to, such as healthcare access. It also has created some panic type behaviors that can be harmful. It is a good time to remind ourselves that many people cope with stressors in different ways. Some respond in more healthy ways than others. And all of us, when experiencing acute emotions, are susceptible to making a lot of mistakes. So what should we do to manage well?
Do . . .
Put things in perspective.
History has shown us time and time again that we can overcome a crisis. People are overall resilient, and we will bounce back. Take a deep breath and remind yourself that the number of confirmed infections in the U.S. is extremely low. The fact that there is a great deal of news coverage on this issue does not necessarily mean that someone in your family will get sick, especially if you're taking the necessary precautions.
Stick to the Facts
There is a lot of misleading information and memes out there. Go to a trustworthy source for facts. The U.S. Centers for Disease Control and Prevention has a webpage dedicated to information on the coronavirus outbreak. You may also find useful information from local or state public health agencies.
Communicate with your children
Discuss the news coverage of the coronavirus with accurate and age-appropriate information. Remember that children will mirror the behaviors and emotions that they see. They take cues on how to manage their feelings from the adults in their lives. Cope well, and you are teaching them how to cope with stressful situations.
Re-calibrate
If you and your kids are home due to work and school cancellations, spend some time coming up with a game plan for how you will tackle being at home and managing household life with work mixed in.
Review some community rules for this season
Set up a family meeting and talk through what it will mean to work and live at home. Discuss expectations, and review some healthy family life rules (i.e., be respectful, clean up after yourself, care for one another). Come up with a plan of how to respond if someone in your family does get sick. Identify who will take care of who.
Play
Instead of using electronics all day, take out the board games, mind games, and have some fun with your family. Playing and laughing are great for the spirit.
Keep a schedule
Routine gives a sense of control. When things seem out of control, anything you can do to gain some routine in your life may help the uneasiness. Create a schedule for you and your family while at home. Create time for being together and apart.
Read
While online streaming may be enjoying a steady surge right now, remember to read. Reading is an excellent opportunity to grow, learn, and relax. You can even download an audiobook that the whole family can enjoy similar to when you take a car trip.
Show grace
When emotions are high, people can respond to remarks or nonverbals in ways they usually would not. And in turn, we can get defensive and retaliate with sarcasm, a bitter tone, or a sassy remark. Remember to show kindness, to be loving, and remember that you may not know the full story of another's plight.
Reflect, meditate, pray
Come together as a family, and read a prayer, read a reflection, listen to music, remember what you are grateful for. These things can help ground you and refocus you and your family on what matters most.
Don't. . .
Watch news all day long
In the same way we tell substance abuse addicts to not frequent situations or events that expose them to their addiction, limit the amount of information you consume that feeds the angst. Watching the news cycle on repeat will only feed the obsession, which will feed the anxiety. You can stay informed by checking the news once or twice a day, but beyond that you are susceptible to getting swept away by the hype, and that can rock your nerves and leave you feeling restless.
Do more than what is recommended or expected
Follow the recommendations provided in terms of washing hands, staying a healthy social distance, and disinfecting your work areas and limit going to heavily crowded areas. However, be careful not to create more rules than are necessary.
Get swept away
Indeed, it is wise to prepare for your family. Do so thoughtfully and resist getting swept away and getting things you may not even need. Let's remember, "Worry doesn't empty tomorrow of its sorrows; it empties today of its strength today." Corrie Ten Boom.
------
For more tips on relationships, follow Family Bridges on social media @familybridges