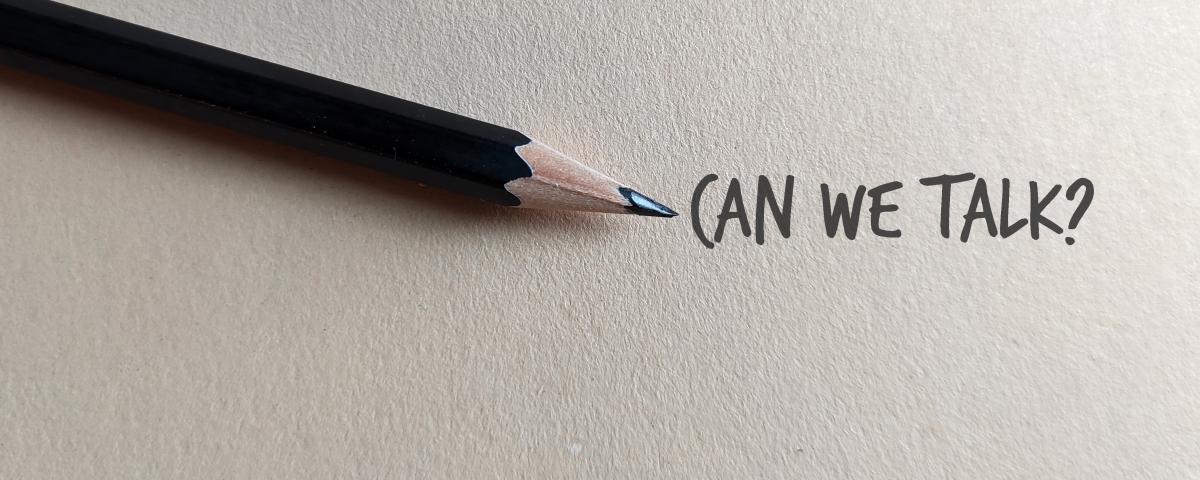 Get Uncomfortable and Have the Crucial Conversation
"Let's talk." Has someone ever sat down with you to talk? Maybe you responded by getting defensive, your heart skipped a beat, or you were thoughtful. 
Or maybe there have been times when you have had to initiate a candid discussion with someone else.
How did that go? 
Are you avoiding having an honest chat with someone right now?
A few weeks ago, I spoke at the Convey Health Solutions Women's Summit about the importance of having crucial conversations—taking the time to understand what's going on in your heart and the narrative that's informing that. So often, because of pressure, time constraints, or all the coping mechanisms we have, we don't go there and avoid sifting through the underlying factors that inform how we feel.
If you are seething with anger, guilt, disappointment, jealousy, or greed, you will quickly escalate into a heated discussion, one colored by blaming and criticism; you will be inflexible and most likely will struggle to be curious about where the other person is coming from and take their perspectives into account.
Instead, take the time to sift through the core issues and emotions stirred up by the situation, ask yourself why you feel that way, and cope with that first. It may require some forgiveness or letting go of what is outside of your realm of control. 
You are responsible for your feelings—no one "makes you" feel this way or that way— you have to deal with that stuff first if you don't want to emotionally vomit on someone else when you sit down and have a candid conversation.
Then, ask yourself, what do I want? What changes do I want to see? Once you know what you want, you can be clear in asking for that specifically when you talk. 
Sometimes, one talk is all it takes to clear the air and get unstuck. But, more often, you need several conversations to negotiate a path agreeable to all parties. Stay the course. I have seen this workout both at home and at work.
Know your heart. 
Know what you want. 
Ask for what you want. 
Know the other's heart and what they want. 
Be open to negotiating a path forward.
Need some support or help in sifting through your heart or in having a crucial conversation? Let's talk. Click HERE to schedule a call.