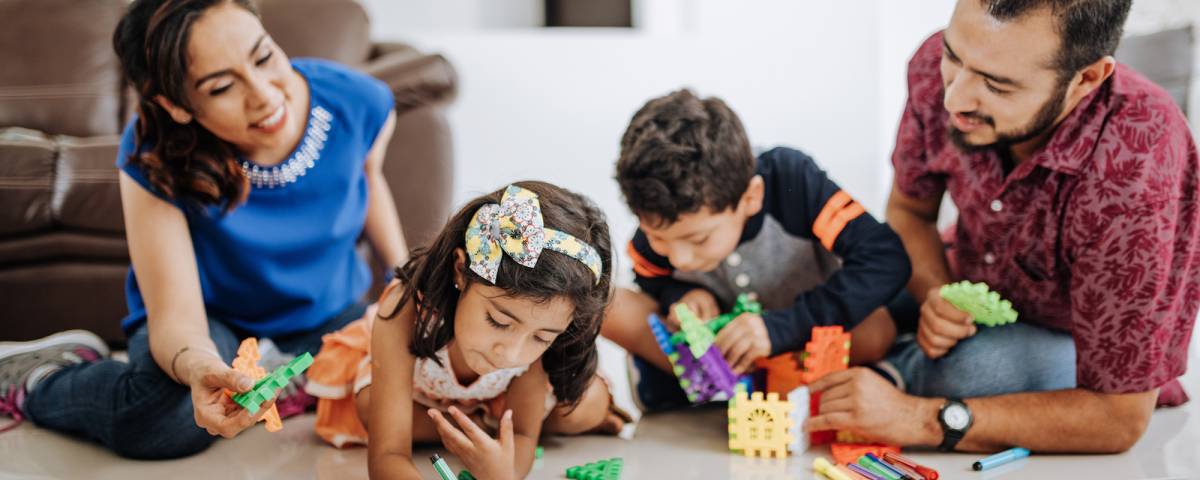 Keeping the peace – healthy relationships during COVID-19
The coronavirus has you and your family cooped up right now. You know it's important to be safe, but how much of each other can you really take day after day?
While it's great to have family time, most families don't spend this much time together. Being together 24/7 is only fun for so long. So how do you get through the day without going after each other's throats before noon? Learn some tried-and-true methods for getting along.
The struggle is real, friends. And the COVID-19 situation will be around for a while. Make the best of your time together and take the following tips to heart.
1. Expect some friction
You can expect a little more friction with everyone being in the house all day. Everyone's feeling stress and it's normal, but it can get a little frustrating. You, your spouse, and your kids need to know how to handle conflict without making the situation worse.
A little extra forgiveness can go a long way. Remind yourself that nobody asked to be in this situation and assume everyone is trying their best to get along. If your disagreement gets heated, be the first to step away and take a break. Return when you can speak calmly so the issue gets resolved.
2. Put extra effort into communication
Good communication is more important now than ever in your home. Problems are everywhere and it's easy to feel trapped. If you have bad communication habits, this is a great time to put in some extra effort and improve them. Here are a few helpful ideas:
Be honest about your personal and emotional needs. You and your spouse can do a better job supporting each other when you both share your thoughts openly.
Be intentional about disagreements. Instead of allowing tempers to flare, set aside a little time to talk through the problem.
Take turns venting to each other without interruption. Listen to understand, not to respond.
3. Stay socially connected with others
While we're all in our homes and staying socially distant, it's easy to feel isolated and overwhelmed. That's why it's so important to stay in touch with loved ones, even if you can't be together physically. When you and your spouse feel connected to others, it takes the pressure off your relationship.
Use these ideas to reach out and stay in touch with others.
Make phone calls, send texts, or send emails.
Surprise someone with a personal card in the mail.
Take a walk while socializing on the phone.
A group video call is a great way to reconnect. Since people are often home now, you may have an easier time getting people together.
4. Make self-care a priority
Do your best to get sleep. Emotional stress can be just as tiring as physical stress. Find ways during the day to rest if you can't sleep well all night.
Make healthy food choices. It's OK to enjoy some snacks but try to serve balanced meals regularly. Your body will feel better with healthier foods.
Drink plenty of water. It's easy to forget about drinking water until you're thirsty. Keep ahead of it by filling a pitcher of drinking water and challenging yourself to drink it all day. Your body can become dehydrated before you realize the problem.
Find some peace and quiet. Everyone needs alone time and having a full house all day can make that a challenge. Work with your spouse so you can each count on some alone time at least a few times each day.
5. Be extra forgiving and show empathy
Not everyone in your house may handle the current social restrictions well every day. Everyone needs a little extra forgiveness and empathy right now. Home school and work-from-home arrangements can be challenging. Also, anyone with a current or emerging mental health issue may feel worse.
Put yourself in your spouse's shoes and really listen when they talk about their concerns. Ask what you can do to help, then take a turn sharing with them. Practice empathy with your children as well. Encourage them to talk about their concerns and how they are adjusting.
6. Practice gratitude
Practice gratitude every day to keep your spirits up. Doing this doesn't discount the seriousness of the situation. It allows you to remember all the positives in your life, despite the changes you're facing.
Our brains latch on to whatever we spend a lot of time with. We see what we look for. Train your brain to look for more positive things around you and remember everything that is still good in the world.
7. Get creative with couple time
You and your spouse still need couple time, pandemic or otherwise. You'll need to get creative to stay safe and have fun, but it can be done. You may or may not have privacy with kids in the house, but the idea is to plan something together. For any suggestions outside your home, please keep your local restrictions and requirements in mind. Keep the spark alive!
Inside the house:
Have a movie marathon with favorite movie treats
Play a board game or card game.
Be affectionate even if it's just for a few minutes
Cook a meal together when it's just the two of you.
Outside the house:
Drive around the neighborhood or near a park.
Some areas have local outdoor attractions that can be enjoyed while staying in your vehicle like a cruise night, town parade, or a nature center.
Take an evening walk.
Have a picnic in your backyard.
8. Remind yourself this situation isn't normal
We've been living in a strange world for a while and many things have changed. Change is hard work and it takes a lot of mental and physical energy. We could still be in for several ups and downs before things level off.
Some people may never quite get used to the new normal. Even when it feels like Day 1,296 under social restriction, we're all still adjusting. Give yourself a break every day.
Keep More Family Peace at Home
You and your family members are going to spend a lot of time together for a while. Sometimes you'll love it, and other times you'll hate it. Through it all, you can help your family find some peace in the chaos.
——
For more tips on relationships, follow Family Bridges on social media @familybridges