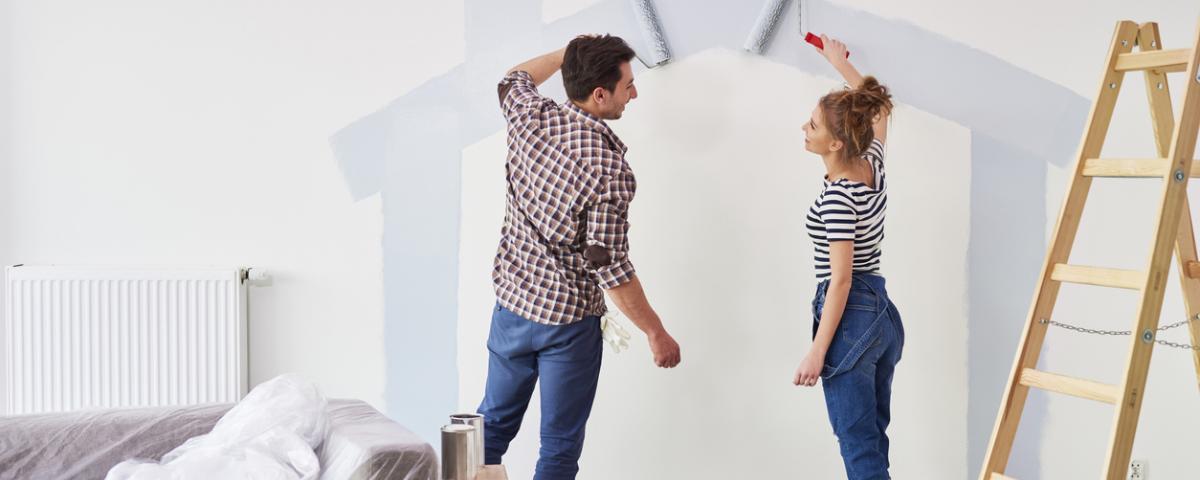 Adopt a DIY spirit and intentionally cultivate your relationships
One 2020 phenomenon which did not gain fame or garner media attention is how 2020 became the year of DIY projects. When everything was cancelled, home improvement stores became the destination. And a look at some of these home improvement stores' Q4 profits along with the real estate market reveal how at least in North America, people redirected their money to tackle home improvement projects. 
I have to admit, my husband and I were one of those couples. 2020 became the year where the to-do list gained a new status. As we organized, decluttered, refurbished, and painted, we shared some laughter, frustration, and stretched our patience to new levels. Truth be told, even though I may have overdone it with the closet and cabinet organizing, these projects gave us mastery and a sense of agency in an ambivalent world. It gave our family a common goal to work towards. It distracted us from the chaos and pain encroaching around us and helped strengthen our resilience. This is one silver lining of 2020, and 2021, we made some headway on conquering the Honey To Do List. 
What if we adopt this DIY spirit and intentionally cultivate the relationships in our family, with our spouse, and even co-workers?
Imagine how much richer your life would be a year from now if those you love felt valued as you took the time to listen to them, to uplift them, to shower them with gratitude and grace. 
What would it mean to them if you made it a priority to build them up by empowering and encouraging them in their growth journey? 
Bring the spark back to your marriage, cherish your loved ones, restore and heal the broken relationships. Open up your calendar now and schedule some date nights (even if these are at home). And just like you took some pointers from tutorial videos to help with the DIY projects, take some time to learn...
. . .how to have meaningful conversations, 
. . .how to better understand the underlying issues that dictate relationship tension, 
. . .about the way personality and family of origin influence the way differences are navigated,
. . .how to create a vision board for your marriage and family
. . .how to motivate the fatigued teen in your life 
. . .how to become more self-aware and regulate your emotions
To take a deep dive in topics like these and many others. Make the rest of 2021 the year where you enrich your home life.  It's time to spruce up the relationships with your loved ones. Make it happen!