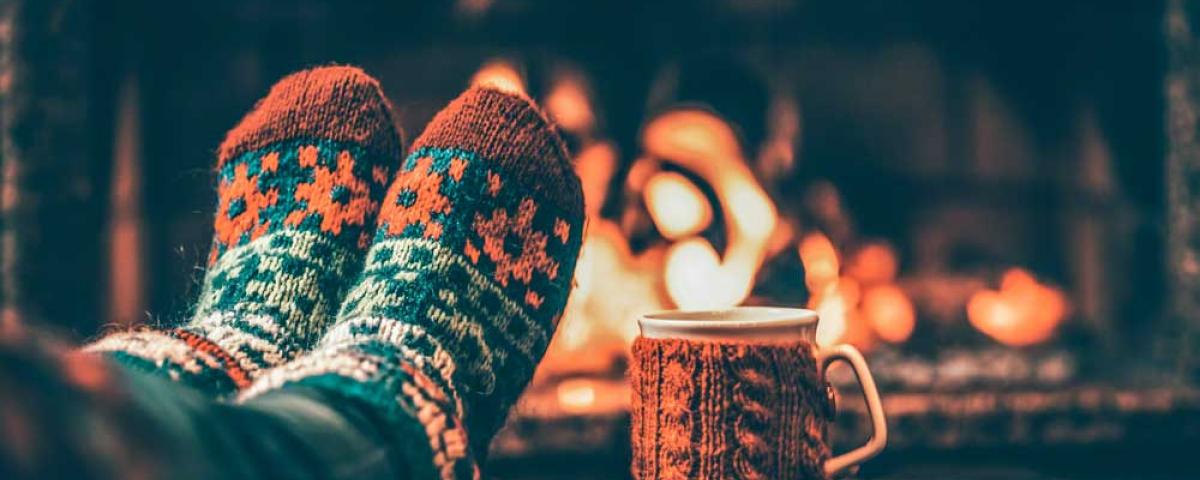 From Pumpkin Spice to Presents: Maintaining Your Sanity this Holiday Season
I absolutely LOVE this time of year. From Halloween spookiness to Thanksgiving warmth to Christmas magic, it's a wonderful time when joy, laughter and heartwarming moments with loved ones take center stage. But let's be real; it's not all about pumpkin spice lattes and cheesy Hallmark movies. This time of year can be a bit overwhelming.
Fear not, though! I'm here to give you some tips to help you easily glide through this festive season: early preparation. So, whether you're eagerly planning Thanksgiving recipes or gearing up for the Christmas rush, grab your favorite cozy beverage, get snug and let's dive into some practical tips for getting ready for all the upcoming holidays. 
Set a Realistic Budget
Now, let's talk about everyone's favorite topic during the holiday season – the budget. We get it; it's easy to get carried away with all the festive cheer and overspend. But guess what? Overspending can be a one-way ticket to holiday stressville. 
Here's the deal: create a budget as real as your love for that pumpkin spice latte. Think about everything you'll need to spend on – gifts, decorations, travel, and maybe even hosting a get together or two. Once your budget is ready, the trick is simple: stick to it. It's not just about having a budget; it's about getting specific. Allocate certain amounts for each category so you're not left scratching your head when unexpected expenses pop up. Trust us; this one step can save you a ton of stress.
And, for those looking to go above and beyond, consider setting up a dedicated savings account specifically for the holiday season. It might not be feasible to begin right now, but as you look ahead to next year, consider putting aside some cash every month. This way, when the holiday season rolls around, you'll have the funds readily available and won't have to worry about stretching your budget.
Make a Gift List
Remember that feeling when you realize you've forgotten someone's gift on Christmas Eve? Yeah, we've all been there, and it's not fun. So, let's nip that in the bud with a good ol' gift list.
Grab a notepad, or use your smartphone, and list all the people you plan to surprise with gifts. And don't forget to jot down some gift ideas for each of them. It's not just about being organized; it's about being smart. This way, you can keep an eye out for sales, discounts, and deals.
And don't shun away from going the extra mile with handmade or personalized gifts. They often hold more sentimental value than your regular store-bought items. Plus, they're a great way to showcase your creativity and thoughtfulness.
Start Shopping Early
Picture this: It's December, you're rushing from store to store, and every shelf is empty. Not a pretty sight, right? Well, we've got a solution – start your holiday shopping now (if you can)!
Once you've got that gift list and budget down pat, why not start shopping months in advance? You'll dodge the crowded stores and the dreaded "out of stock" dilemma by spreading out your purchases over several months. And don't forget about the wonders of online shopping; it's like having a holiday wonderland at your fingertips. You can find unique gifts and jump on those early bird deals.
Plan Your Schedule
Ah, the holiday hustle and bustle! But it doesn't have to be chaotic. Here's a trick: plan your schedule well in advance.
Create a calendar that outlines all your holiday-related tasks and commitments. Whether it's buying a turkey, decorating your home or attending all those parties, it's all there. This way, you'll have a clear picture of your holiday workload and can avoid overcommitting. And hey, set aside some quality time for self-care and relaxation. After all, the holidays should be enjoyable, not exhausting.
Delegate Tasks
You're not a one-person holiday orchestra, and that's perfectly okay. Remember, it's about togetherness and collaboration, not about doing everything yourself.
So, go ahead and delegate tasks to family members or enlist the help of friends. Decorating the house, preparing that holiday feast, or organizing gatherings – these are all tasks that can be shared. It's not just about lightening your workload; it's about fostering that sense of togetherness and teamwork that makes the holidays so special.
Consider Digital Tools
Let's talk tech, shall we? Search holiday prep apps and you'll find quite a few to help make holiday prep a breeze.
Think about using apps and digital tools for shopping lists, budget tracking, and scheduling reminders. These tools are like little holiday elves, helping you stay organized and ensuring you don't forget important tasks or appointments.
One of my favorites is the Elfster app. It makes organizing gift swaps, like Secret Santa, with your friends, family, or coworkers a piece of cake. You get to be the gift-giving maestro – create your event, set the rules, and even pick the perfect date. The app does the behind-the-scenes magic, secretly matching everyone up with their Secret Santa. Plus, you can make a wish list so your Secret Santa knows exactly what you're wishing for. Elfster lets you shop for gifts inside the app, making your holiday shopping adventures much less hectic.
Embrace the tech magic!
Embrace the Spirit of Simplicity
Now, let's get real about the holiday spirit. It's not about keeping up with the neighbors' decorations or out-gifting your friends; it's about the love and joy you share with your loved ones.
Sure, it's easy to get caught up in the frenzy of gift-giving and elaborate preparations. But sometimes, simplicity can lead to a more meaningful and stress-free holiday experience. Focus on what truly matters – the smiles, the laughter, the moments you create together. And don't be afraid to scale back on the extras if it means a more enjoyable season for you and your family.
Happy Thanksgiving, Merry Christmas & Happy Holidays
So, there you have it – your stress-reduction guide to preparing for the holiday season. Start early, stick to your budget, and prioritize your well-being and the happiness of your loved ones. With careful planning and a focus on what truly matters, you'll be well on your way to a joyful and stress-free holiday season. After all, that's what the holidays are all about – love, joy, and being together. Happy holidays!