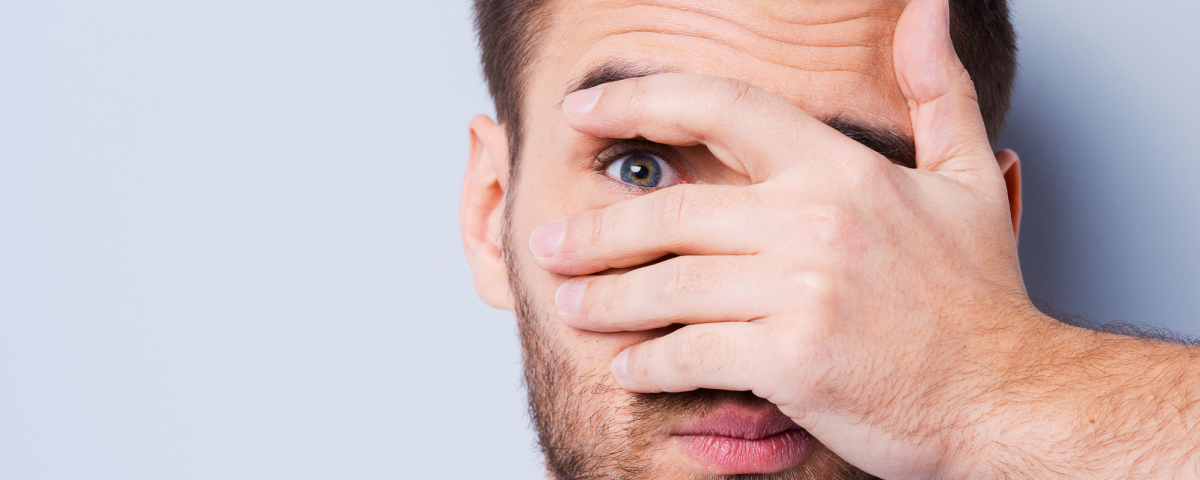 Donovan Mitchell, star shooting guard for the Utah Jazz, once wrote "determination over negativity." I remember reading his piece in The Player's Tribune and immediately sending it to my mom. I felt like I was reading about my childhood, but I wasn't the one who wrote it. Just like in his article, I was always a hyper kid, always active. And my mom had to let me run wild, within reason of course. If my childhood had a soundtrack it would have been the constant THUNK THUNK THUNK of a ball, any ball I could get my little hands on, bouncing off of the wall.
Had there been Fitbits back in the day, I would have cleared 30,000 steps a day quickly. That's until I tore my ACL in my sophomore year of high school. It sucked. But it wasn't the actual injury that was the worst part. It wasn't that I couldn't play soccer that season. It wasn't that I had to be conscientious of every step with my bum leg until I got it fixed. It was feeling trapped in my own body. Not being able to run around, let alone walk. It was debilitating, mentally.
Tearing my ACL was the most prominent injury I had ever gotten up until that point. I had broken a bunch of bones, gotten hit by a car, cracked my sternum; they're the reason my fingers crack every time I make a fist or my ankles make a pop whenever I go up the stairs. But my ACL was something entirely different. It was weeks of hard work to be able to bend my knee past 90 degrees comfortably, then another few weeks of learning to walk without crutches, then learning to walk without a knee brace so that I could eventually learn to run without it. It was a drag, and it wasn't until recently that I noticed that my past injury was still affecting me mentally.
With the luck of a black cat, I tore my other ACL in my sophomore year of college. That was about four years ago. I never got it fixed. It sounds dumb, but I thought that by not getting it fixed, I was saving myself from the dark headspace I had gotten into back in high school. What I didn't realize was that I missed being able to run around and play sports. I got into a complacent mindset that sitting inside was somehow good for me. Crazy, I know! And what made me realize that I missed playing sports was anime (Japanese cartoon). Yes, I'm a nerd who watches anime, but I seldom watch sports anime. I think they are dumb. Well, I thought they were until, for whatever reason, I decided to watch HAIKYU. It's an anime that centers around a short high school volleyball player who dreams of being the best. Not to go too in-depth, but this reignited something in me. Or maybe I should say, it made me remember a piece of me I had forgotten.
That's why, on December 3rd, I had surgery to fix my ACL. It has been a long and arduous journey to try to get back to normal and it has only been 4 weeks, but this time I knew what to expect. I have a goal. And more importantly, I have a group of friends, who even though I live 1300 miles away from them, have held accountable, kept me positive, and are ready to the ball whenever I go home to visit. I have been tired of making excuses. Just tired of just sitting around and doing nothing all day. I'm going to be able to make it back out on to the court, whether it's for volleyball, basketball, or something else.
For as long as I remember, I have run, jumped, skipped, or played my way through my life. I have never let anything keep me down. If I ever fell, I got up right away, ready to try it again. Failure was always a challenge to better myself. But then I went down and never really ever got back up. Ten year-old me would be so mad at 22 year-old me for "being a quitter." No one expects to remain the same as when they were a kid, but I went from someone who loved being outside and running around to someone who hates being outside. But what I hate is the fear I have of injuring myself. "Fear is the mind-killer" is something I have tattooed on my body, and yet for the last four years, I have let fear dictate my life.
So for the New Year and as a general readjustment in my life, I am fixing my knee, fixing my state of mind, and as a whole, not letting fear dictate my life. "Determination over negativity," remember?
------
For more tips on relationships, follow Family Bridges on social media @familybridges