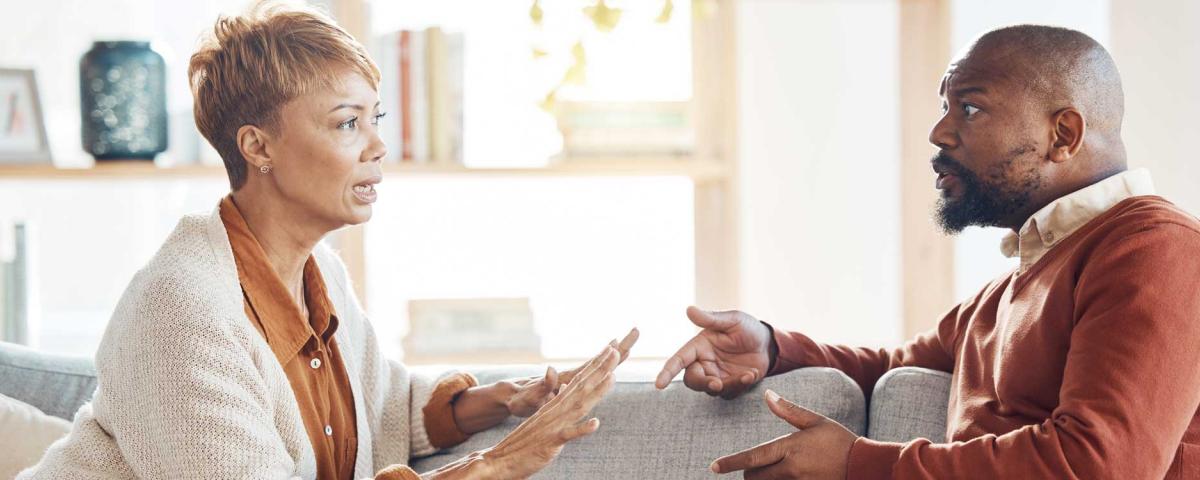 Confronting Confrontation
Confrontation. For many, the mere mention of the word sends shivers down their spine. It's no secret that many people dread confrontation, avoiding it like the plague whenever possible. However, what if I told you that confrontation is not the villain it's often made out to be? In fact, it can be a powerful tool for personal growth, understanding and conflict resolution. Let's confront confrontation.
Conflict is Inevitable
Conflict is an unavoidable part of life. Whether it's in our personal relationships, workplaces or communities, conflicts will arise. Instead of avoiding confrontation at all costs, embracing it as a means to resolve these conflicts effectively is more productive.
When we accept that conflict is a natural part of human interaction, we can approach it with less fear and more readiness to engage in open, honest discussions. This acceptance allows us to grow as individuals and fosters healthier relationships.
Misunderstandings: The Root of Conflict
Most of the time, conflict arises out of misunderstandings. When we don't express our thoughts and feelings clearly, or when we misinterpret the intentions of others, conflict brews. Confrontation, through conversation, provides a platform to untangle these misunderstandings and get to the heart of the matter.
Consider the situation between Pilar and her mother, Marisol. Pilar feels frustrated because she's tasked with staying home to babysit her younger brother, conflicting with plans she had made earlier, which her mother was unaware of. However, it's only through a candid conversation that Marisol discovers the true underlying reasons behind Pilar's discontent.
Confrontation as an Opportunity
Confrontation, when approached with the right mindset, is not a battlefield; it's a conversation and an opportunity. It's the opportunity to share your point of view and, equally importantly, to listen to another person's perspective. When two people come together with open hearts and minds, confrontation becomes a space for meaningful dialogue and growth.
Approach Confrontation with Respect and Empathy
Respect and empathy are the bedrocks of productive confrontation. Without them, even the most well-intentioned confrontations can turn into bitter arguments. 
Respect means acknowledging the other person's right to their opinions and feelings, even if they differ from your own. When you approach confrontation with respect, you create an atmosphere where everyone feels heard and valued, reducing defensiveness and resistance.
Empathy is the ability to understand and share the feelings of another. It's about putting yourself in the other person's shoes and trying to see the situation from their perspective. Empathy allows you to connect on a deeper level and fosters compassion and understanding, even in a disagreement.
When you combine respect and empathy, you can transform potentially explosive situations into opportunities for growth and understanding. Here's how to do it:
Actively Listen: Actively listen to the other person without interrupting. Give them your full attention and show that you genuinely care about their point of view.
Validate Feelings: Even if you disagree with their viewpoint, acknowledge their feelings. You can say something like, "I understand that you're feeling frustrated about this, and I want to hear more about why."
Avoid Blame and Accusations: Instead of pointing fingers and assigning blame, express your concerns using "I" statements. For instance, say, "I felt hurt when..." instead of "You always do this."
Use Non-Verbal Cues: Your body language and tone of voice matter. Maintain open body language, avoid aggressive gestures, and speak calmly and respectfully.
Keep it Simple and Factual: One key to successful confrontation is to keep it simple and stick to the facts. Emotions can run high during confrontations, making it tempting to delve into personal attacks or long-winded explanations. However, this approach often escalates the conflict rather than resolving it.
Seek Common Ground: Look for areas of agreement or compromise. Finding common ground can be a significant step toward resolution.
Stay Solution-Focused: Ultimately, the goal of confrontation is to find a solution or resolution. Keep the conversation focused on finding ways to address the issue at hand.
Approaching confrontation with respect and empathy is the key to unlocking its potential for positive outcomes. When you respect the other person's perspective and empathize with their feelings, you create an environment where productive discussions can occur. Remember that confrontation doesn't have to be a battleground; it can be a bridge to better understanding and stronger relationships.
The Positive Outcomes of Confrontation
When we confront issues and conflicts head-on, several positive outcomes can emerge:
Improved Communication: It encourages us to communicate more clearly and openly, leading to better understanding between parties.

Problem Resolution:

It can lead to the identification of problems and their resolution.

Strengthened Relationships:

When handled constructively, it can strengthen relationships by promoting honesty and trust.
Personal Growth: Embracing confrontation allows individuals to develop conflict resolution skills and emotional intelligence.
Confrontation may still trigger apprehension in many, but it doesn't have to be a dreaded ordeal. It's a chance to foster understanding, clear up misunderstandings, and resolve conflicts. By keeping it simple, sticking to the facts, and accepting conflict as a part of life, we can harness the power of confrontation for personal growth and more harmonious relationships. So, the next time you face a confrontation, remember it's just a conversation and embrace it as an opportunity for positive change.